OH MY GOSH I LOVE THESE! There... review done! No seriously, they are just amazing, best lip balm I've tried. These are little pots of wonder with a little tint or sparkle added into the mix. You just need to try them, they are so moisturising and feel so good on the lips. They have a kiwi-strawberry scent which smells slightly like watermelon and considering I hate the smell of watermelon, I don't find these offensive smelling at all. The only gripe is the pot packaging, it would be nice if they were in tubes but never mind, just make sure fingers are clean before dipping in or use a brush if it really bothers you. They are all sheer colours, giving only a hint of colour and/or sparkle but that's okay, sometimes I don't want much colour on my lips and it means that they wont interfere with any lip colour I put on top.
Tread Gently is a yellowish green sparkle which sounds horrid but it is actually pretty and can be used over lipsticks to add sparkle as well as moisture.
Hush Hush is a golden-toffee toned shimmer which gives a very slight hint of toffee colour but is mostly sparkle. It is one of my favourites of the four colours released in this collection.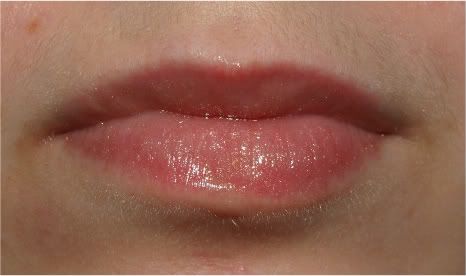 Purring is a tangerine shade which gives the lips a subtle hint of colour. It would be nice to add some shine and maybe some more warmth to a coral lipstick too.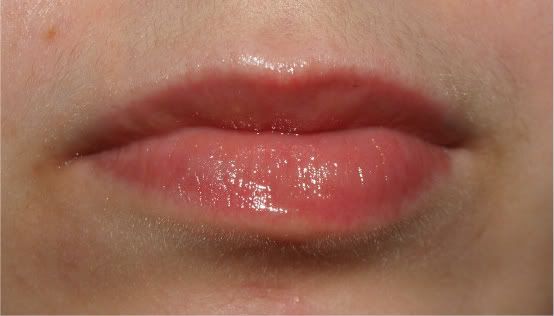 Hot 'n' Saucy is a red tint on the lips. It is the most pigmented shade and my other favourite from the collection.
These pictures aren't the best to show them, I always find capturing sparkle really hard. Just go see them for yourself, they are lovely. I want them to bring out a hot pink and a sparkly pink oh and maybe a violet haha!
Jennifer x