Accessorize have recently released two new palettes into their make-up line, each filled with 32 colours ranging from neutrals to brights with metallic, shimmer and matte finishes. This is the Lovely Day palette which is overall more neutral in tone compared to the other palette which has brighter shades such as red and bright greens. 
Most of the colours in this palette are a metallic finish and apply so smoothly and beautifully and blend with little effort. They have such fantastic pigmentation and most of the shimmers follow suit. A few of the shimmers are a bit less pigmented and require a little more effort and the mattes aren't the smoothest. They are all good colours though and I've really enjoyed using the palette. I like having a lot of choice in one palette opposed to a palette full of neutrals which is what I normally pull out. This palette has enabled me to play with colour a little bit more in the morning because I don't have to hunt around for different shades as they are all close to hand in this. I love how slim and lightweight it is. The packaging feels sturdy and the pans are a good size. 
Some of the colours do cause a bit of fallout when applying them so care should be taken so that you don't end up with bright blue across your cheeks. The colours last well on my lids although I have found that the greens can look a bit muddy which is a shame. 
The palette is priced at £8.95 from Superdrug which I think is a bargain. It was actually on offer when I went to my local superdrug a couple of days ago at £5.95 (which I got the other palette for and one of these for my sister) so if you are interested in it, I'd go check your local store soon.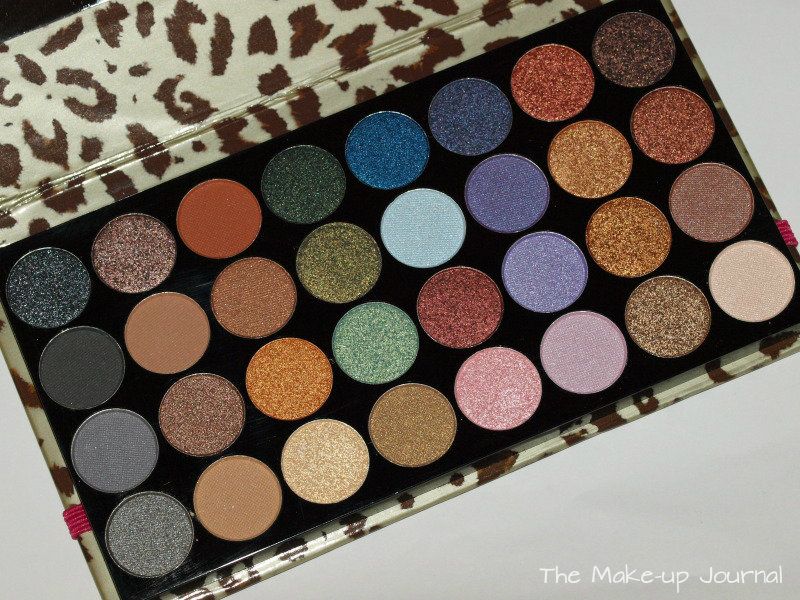 Swatches after the break...