I love glitter nail polish, I especially love glitter nail polish which is dense enough to have opaque coverage. This is one of them! Crown Me Already! comes from OPI's Miss Universe collection, a small four piece offering.
Crown Me Already! is made up of a clear base with silver glitter and then hexagonal glitter pieces in various sizes. It is seriously eyecatching, I had a few people ask to have a look at my nails while I was wearing and telling me that they looked like disco balls! That was my initial thought about it too with the large hexagonal pieces making the light reflect in a similar way to a disco ball.
I thought it would be very gritty and need a couple of coats of topcoat to make it smoother. I used one and it felt like a normal glitter polish, not too gritty, however the free edge of my nails sometimes snagged of hexagonal glitter close to the edge so wrapping the free edge properly with topcoat is a good idea.
Removal wasn't actually too bad, I have had worse experience removing glitter polishes. I ended up soaking a cotton ball in remover and holding it to my nail for a minute and then dragging it downwards. It removed almost all of the fine glitter, leaving the hexagonal glitter. A little bit more soaking and they were easy to pick off.
I can imagine this polish being perfect for New Years manicures, it would look stunning at parties and would definately turn some heads.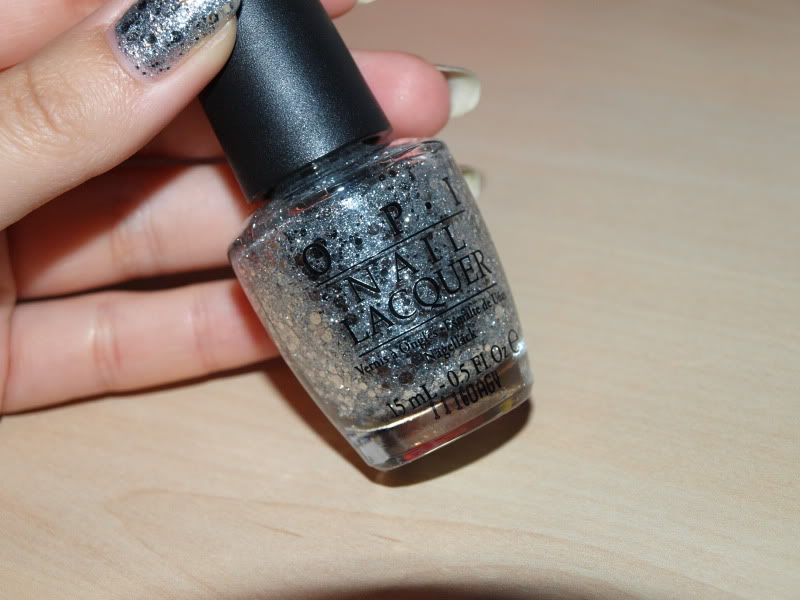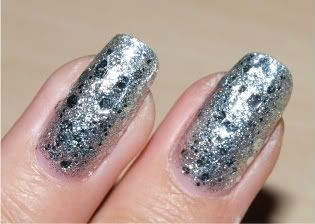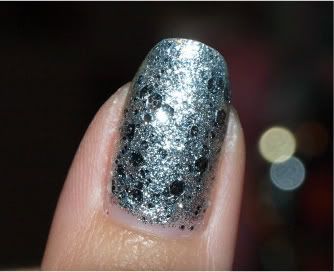 What do you think of this shade? I love it :)
Jennifer x