For this Summer, one of OPI's new collections is Nice Stems. It is made up of four pink shades in a variety of finishes. The collection is inspired by Summer flowers, each with it's own whimsical name to match it's floral counterpart. Each colour would work perfectly on both fingers to accentuate your outfit and toes to jazz up your flip flops. There is something for all occasions, a pale pink for a more demure or work appropriate manicure to bright fuchsia and a glitter to be used as a top coat or worn alone.
Here are the shades!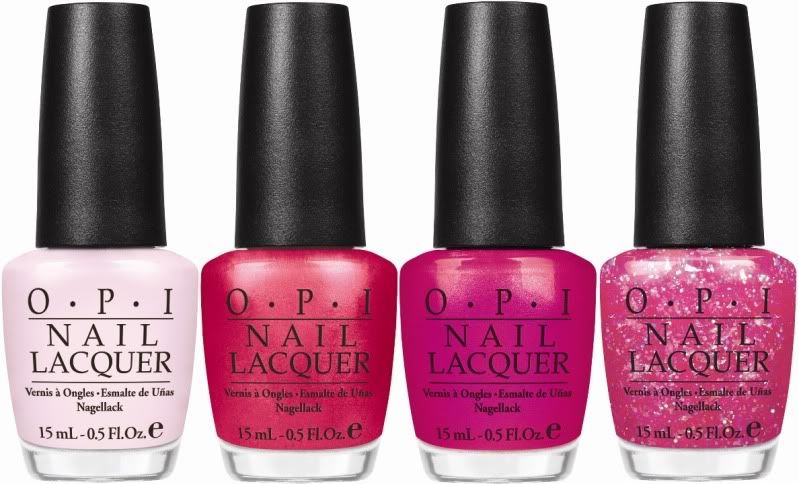 L-R: Play the Peonies (soft pink), Come to Poppy (shimmery coral pink),
Be a Dahlia Won't You? (fuchsia), I Lily Love You (light pink glitter).
They look so pretty, I look forward to them, especially the glitter! Be a Dahlia Won't You? reminds me of a pink I used to have which I wore so much but threw it away after it went really gloopy and stringy :( I don't think this will be a perfect replacement as it doesn't appear to have shimmer but it is still a lovely colour and very close to what I had.
- Jennifer