A few magazines in the UK are giving away some nice beauty related freebies this month.
First up,
Glamour
magazine - £2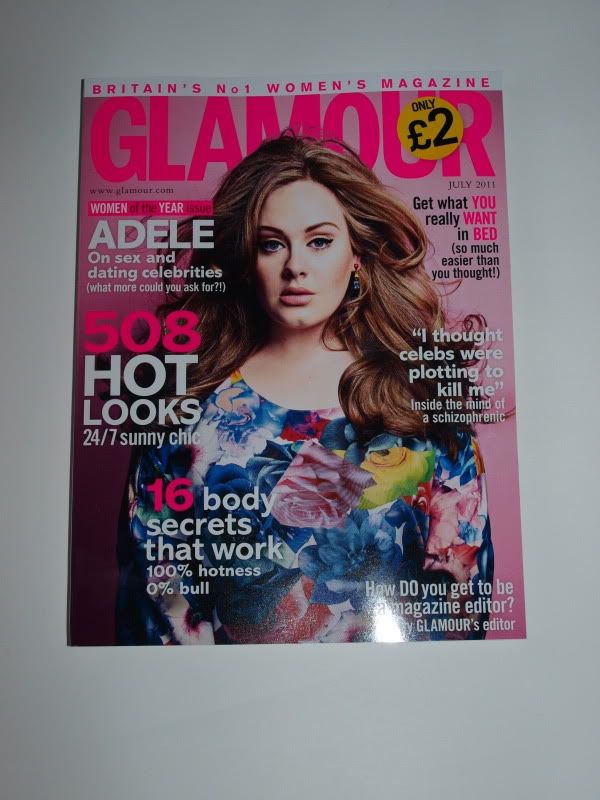 Glamour is giving away free Benefit products. You can choose from Benetint, Poseytint or High Beam. Each product is 4ml so they aren't full size but for £2 it is a great way to try them out before getting the full size. They will last ages too so you can't really go wrong. I picked up Poseytint. I already have Benetint in full size which is really nice and give a pretty natural flushed colour to your cheeks and lips, as if you have been out in the cold. Poseytint is a petal pink version of it (the texture is slightly different, more gel like for this one) and it gives a lovely pink glowy tint to cheeks and lips. They are both stains and will last all day. They are also good if you are wearing lipstick in similar shades and can use them underneath so that when the lipstick wears off you still have a colour stained on your lips. They would be fantastic for festival weather as they will last all day and not wear off. Make up remover takes them off with ease. I'm not sure what High Beam is so can't comment on that one.
Harpers Bazaar
- £4.20
L-R: Do Me A Flavour, Viva La Diva.
L-R Do Me A Flavour, Viva La Diva - look at the gloss on these! No topcoat was used.
Harpers Bazaar are giving away a choice of three Leighton Denny shades. Those of you who have read my blog for a while will probably noticed that I am a big fan of Leighton Denny products and I have always wondered why they aren't featured more in the bloggingshere. I was really pleased to see them being given away on the magazine as they will hopefully get the exposure they deserve. The three colours to choose from are Supermodel (Leighton Denny's best selling colour), a pretty greige/taupe shade. Do Me A Flavour, a bright orange from the Summer Gelato collection and finally Viva La Diva, a classic bright red cream finish. All of the shades are cream finish polishes and full size. Leighton Denny lacquers typically are a great consitency which glides across the nails and is self levelling so it is so easy to get a perfect finish. They have a high shine gloss when they are dry and it looks like you already have a glossy top coat on (you should still use it to prolong wear although the polishes always last really well on me anyway). I bought Viva La Diva and Do Me A Flavour, I already had Supermodel (you can see a swatch of it
here
).
Leighton Denny actually has a TSV on QVC today (sorry for not posting this earlier but I couldn't get on the computer!) It is in it's last hour right now and will be available at the special price until midnight, after that it will go up to the regular price. It is almost sold out right now so be quick if it appeals!
Red
Magazine - £3.80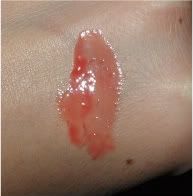 Red Magazine is giving away free Jemma Kid lip glosses. There are three colours to choose from, a nude, coral and red. I got the coral. The glosses are quite sheer but very glossy. They would work well over lipsticks so you could see the colour underneath. They are non sticky and smell fruity. I however do not like the smell of them and it gives me a headache as it is quite sickly unfortunately. They remind me of the smell of Body Shop glosses which have the same effect on me. If you are one that doesn't like scented lip products, back away from these.
- Jennifer