Recently Rachel from
All Things Rachy
has her 100 followers giveaway and I was lucky enough to win the first prize! I just want to take the time to thank her and also show you all what I won, it is pretty neat.
Here is what I won!
Sleek Monaco palette and Sleek Pout Polish in Monte Carlo.
Plus the little card that Rachel sent with it :) very cute!
Firstly, this palette is just gorgeous, the colours are so vibrant and pigmented and easy to apply. Love it! I used the green, cream, shimmery turquoise and copper all together in a look on Friday and loved it, it was really tropical and fun. Great palette to experiment with so I shall enjoy using this. I also really like how it is a good mix of matte/satin finishes along with shimmer shades.
Here are some swatches, these are literally me swirling my finger around the eyeshadows and then ONE swipe.
Top row colours. Look at that copper!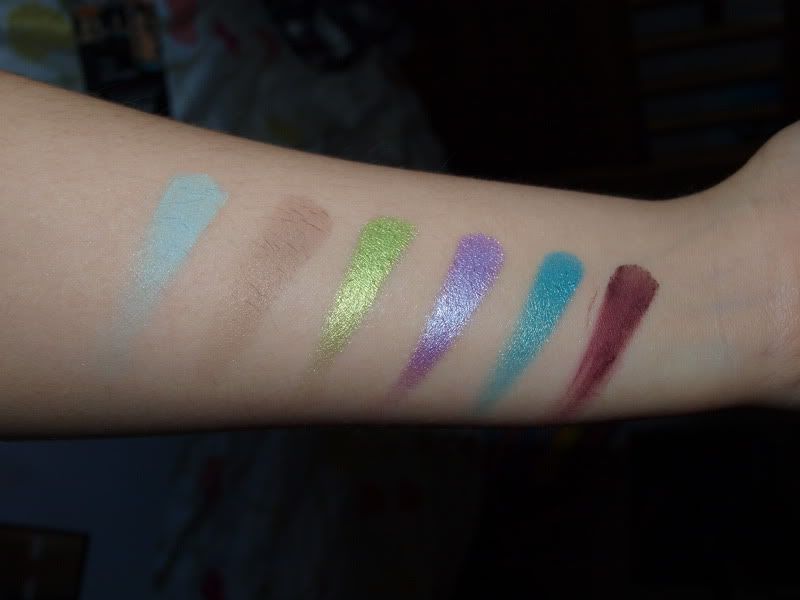 Bottom row colours. The green and lilac are gorgeous.
The pout polish gives a pretty magenta sheen to lips and moisturises just like a lip balm. It smells really yummy, scented with vanilla.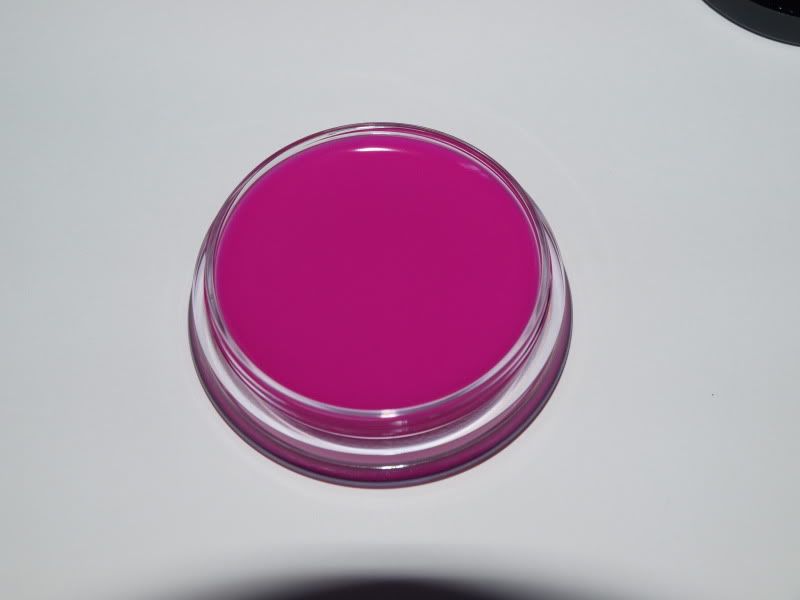 I'm looking forward to using these products and shall be creating a few looks with them to post in the future. I also want to show you the little card that Rachel sent along, look at the owl, very cute!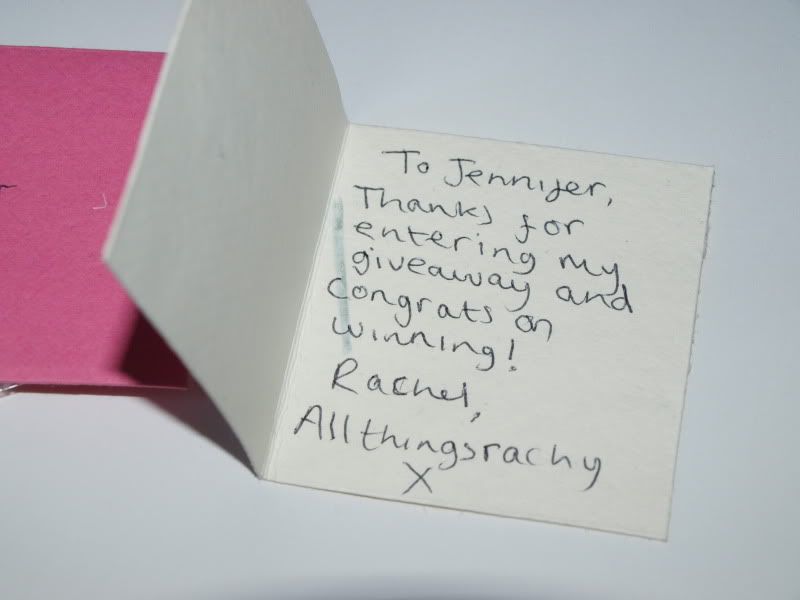 If you haven't seen
Rachel's blog
, go check it out, it is fab
http://allthingsrachy.blogspot.com/
. She creates some beautiful looks and has great taste in products. You can also view her
Youtube chanel
where she shows you how to create some of her makeup looks and shares other things
http://www.youtube.com/user/Allthingsrachy
.
Thank you Rachel! x
- Jennifer