My next look with Sleek's Monaco palette was inspired by mermaids, the blues and greens of the sea and shimmer. Green and teal are also my favourite colours to wear on my eyes, I think they bring out the green tones in them. I decided to put purply pink lips with it to finish off the bright look.
On my eyes I used Kiwi Zest (shimmery lime green) as the base colour, I added Aquamarine (matte turquoise) into the crease and blended upwards and slightly onto the outer part of the lid. I used Humming Bird (shimmery teal) through the crease to add definition and sparkle. Then I used Bamboo to blend all of the colours together nicely under the brow bone and to neutralise the pink in my brow bone. I applied Sunset (shimmery copper) along the lower lashes.
On my lips I wore MAC Rebel lipstick, gently patted on and smooshed together with my lips and then topped it with MAC's Fab Fun lipglass (this was limited edition with one of the lipglass sets from Tartan Tales last Holiday season - it is a sheer pink with iridescent sparkles, really pretty)
More Pics!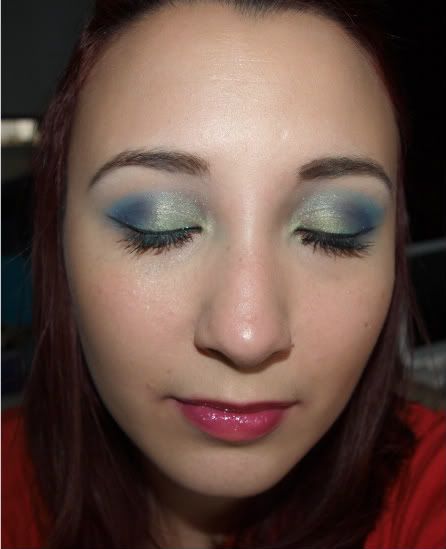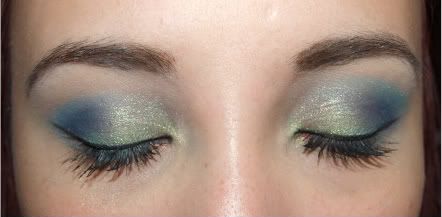 Other products used:
Bobbi Brown Gel Liner in Black Ink
Chanel Inimitable Intense Mascara
Chanel Vitalumier foundation
Bobbi Brown Creamy Concealer
Sleek Luminous Pressed Powder
NARS Laguna Bronzer
MAC Chez Chez Lame Special Reserve Highlighting Powder
MAC Spiked Brow Pencil
Jennifer x