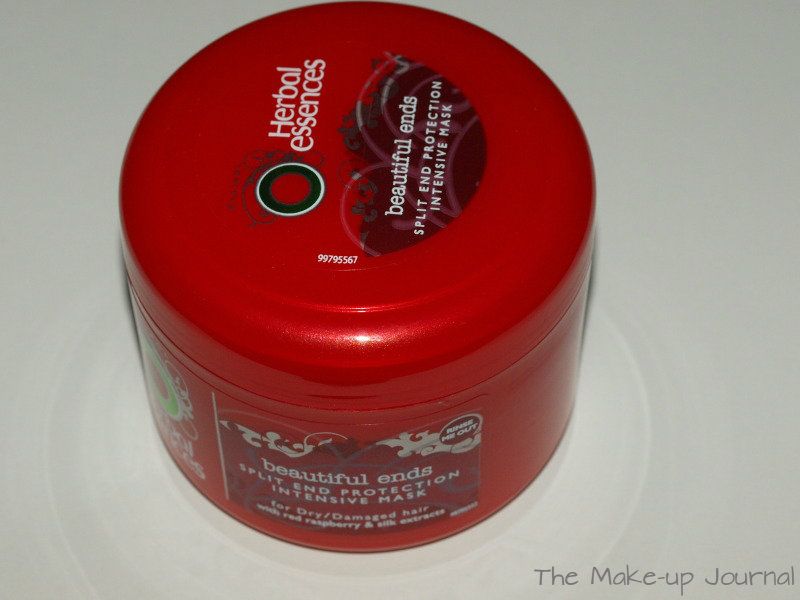 My hair is very dry. It is also quite damaged at the moment and I'm not sure why. I've not used straighteners for a good while apart from the odd occasion and I've only been rough drying my hair. I also use a Tangle Teaser which is supposed to be more gentle on hair. For some reason/s my hair has been getting very dry and turning stretchy which is so bad. My hairdresser also commented that I was loosing a lot of hair while she washed it... worrying when you're only 22! The thing with hair is that you can have stressful times and it wont show on your hair until your stress is over them BAM it cries for some care. Skin is often the same case for me.
So I went to Superdrug in search for some sort of treatment for dry, damaged hair and found this hair mask by Herbal Essences. It says that it is a split end protection intensive mask for dry/damaged hair and for £3.99 I thought I may as well give it a go.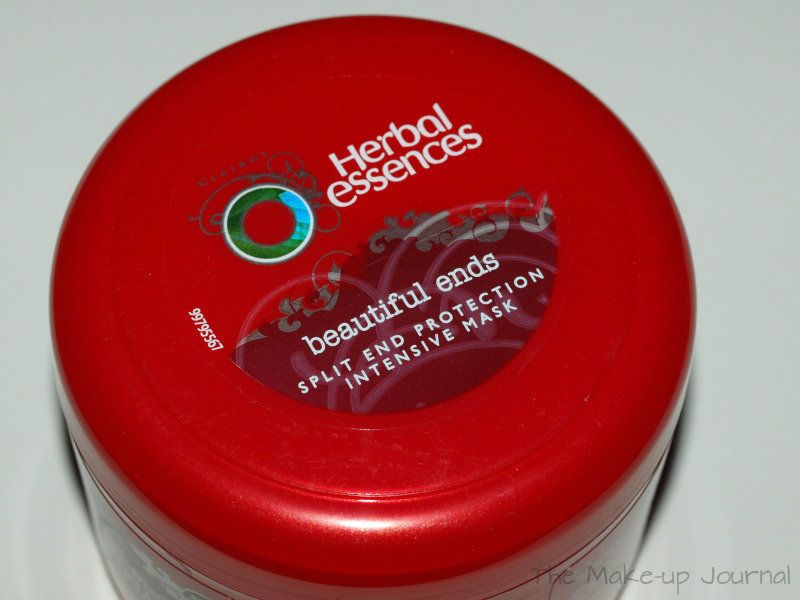 It is a rinse out treatment which you use in place of your normal conditioner. They recommend that you use the matching Beautiful Ends shampoo (well they would, wouldn't they!) and then slather your hair in this conditioner, concentrating at the ends then leave it on for 5 minutes. A 5 minute treatment is great for me as it means I have time to do it before work and not have to relegate it to a weekend for those 15 minute treatments. They also say to use it once a week.
I applied it to my hair as per the instuctions and washed it out and I could tell my hair felt so much better already. Now it is not a miracle product that you use once and suddenly have amazing, beautiful hair. You need to use it continually to get it to the standard you want. After the first treatment, my hair was better but nowhere near how it used to be. I used it again yesterday (twice in the same week instead of once) and my hair feels much better now and is shiny. Still not how it was before but it is getting there.
I think it might take another pot to get it perfect but I am more than willing to stick with this treatment. For £3.99 at Superdrug and Boots (supermarkets probably sell it too), I think it is worth every penny. It also smells very nice, as with all Herbal Essences products.
Jennifer xx