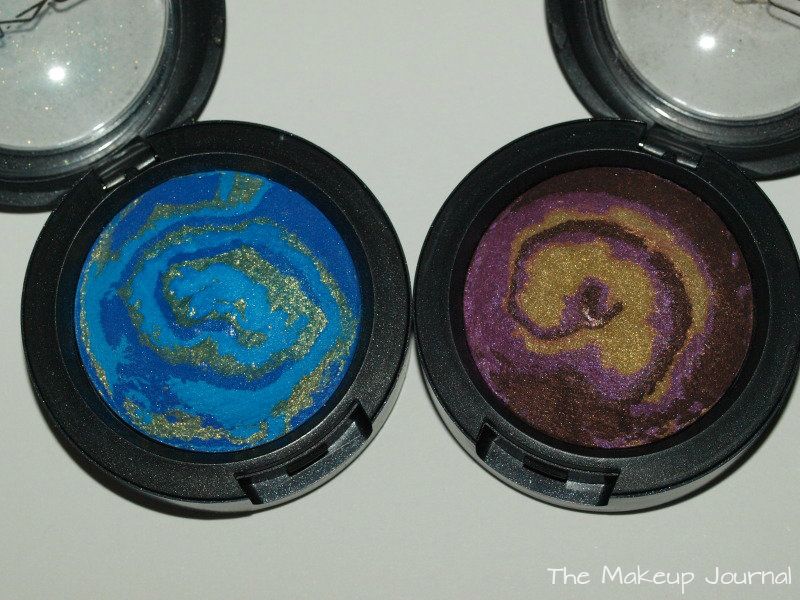 L-R: Sky, Universal Appeal
Every year MAC bring out a mineralize collection for the Summer, after their main Summer collection. They are always so beautiful with the swirls in the products and there are always lovely shades. I like mineralize products but I had to be practical with the eye shadows this year because I simply don't pull them out enough to get a bunch of them, no matter how much I like them. I chose two shades which I thought were quite unique compared to what I have already.
Sky
Universal Appeal
The things I like about the mineralize eye shadows are that you can use them wet or dry and when you apply them over different bases you get multidimensional effects which look pretty cool. I also like these swirly eye shadows because you can pick out different areas to use. Some people say you can't but I always use them like this so I know you can. You might not be able to pick out an individual colour but I do pick areas to swirl my brush in to change the shade of the shadow. Eg. In Universal Appeal, there is a dark purple, violet and gold. If I want it to be very dark purple, I choose an area which has more of the dark purple or if I want more violet, I choose those areas.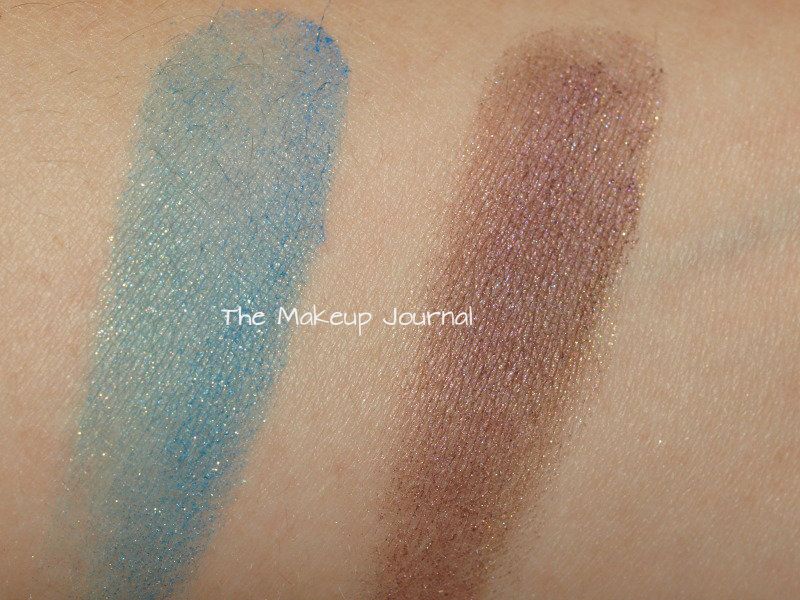 L-RL Sky, Universal Appeal. Complete mixed colours swatched dry, no primer/base.
These two colours are quite well pigmented for mineral eye shadows when used dry, when used wet they are much better and yield plenty of pigment. Universal Appeal also appears more purple when used this way compared to the browner tone it has used wet. Sky is such a pretty shade of blue and has a teal undertone which makes it easier for me to wear, blue is not the best colour on me so I have to pair it well to work. Both colours apply smoothly and evenly and don't drop lots of fallout although all mineralize eye shadows have some fallout so care should be taken when using them. These have a much nicer texture compared to the chunky mineralize eye shadows MAC has released previously.
Jennifer xx