So last month it was my 23rd birthday. I decided to do something different on my nails that I'd never tried before and had wanted to do for a while. Water marbling! I've read that a lot of bloggers found it hard to get it to work for them at first but I got lucky with the colours I'd chosen and it worked first time. (Subsequent attempts have been failures haha)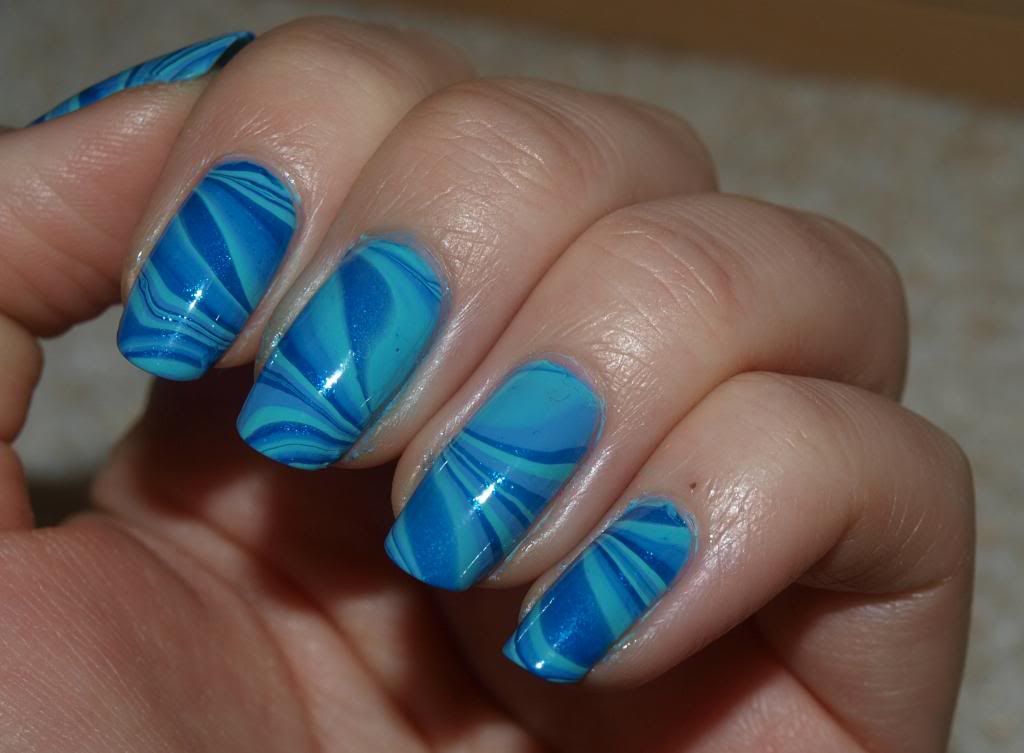 The colours I used were all from China Glaze - I'd read that they tend to work well for water marbling. They were For Audrey, Electric Beat and Blue Year's Eve.It took me two hours to finish but it was worth it :) Only two nails weren't as nice because I smudged them when pulling them out of the water.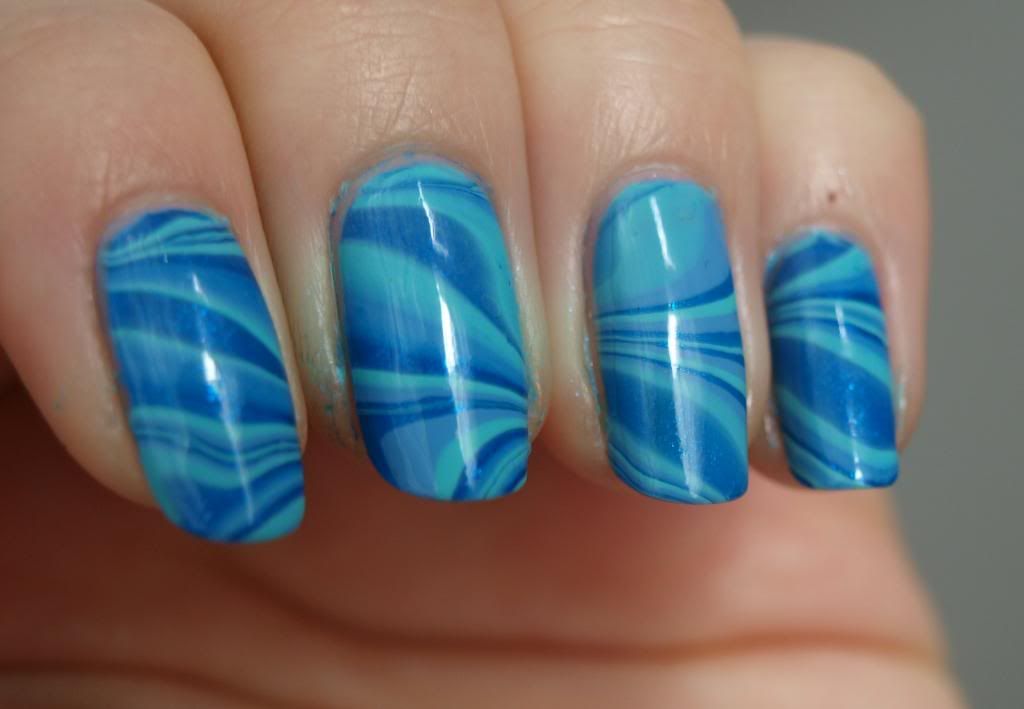 If you want to see some brilliant tutorials for different designs, please look at Colette's blog
My Simple Little Pleasures
and check out her
YouTube
page. She is so talented at marbling and you will learn so much from her. She also deserves more followers and subscribers.
Jennifer xx