Today I have an indie polish to show from a brand called Whimsical Ideas By Pam. Kee-Wee is a really fun looking polish. I love green so had to order it. It is a lime green with silver and green hexagonal glitter plus some bright green micro glitter. I love how the jelly formula gives it so much depth with the layers of polish over the glitter. And I only used two coats so you don't need to layer it so much like some jelly finishes. It also dries really glossy.
Pams bottles are so nice too, I love the labels and the bow details. I really like the shape of the bottles too with the tall cap. She has made them very unique compared to other brands on the indie market.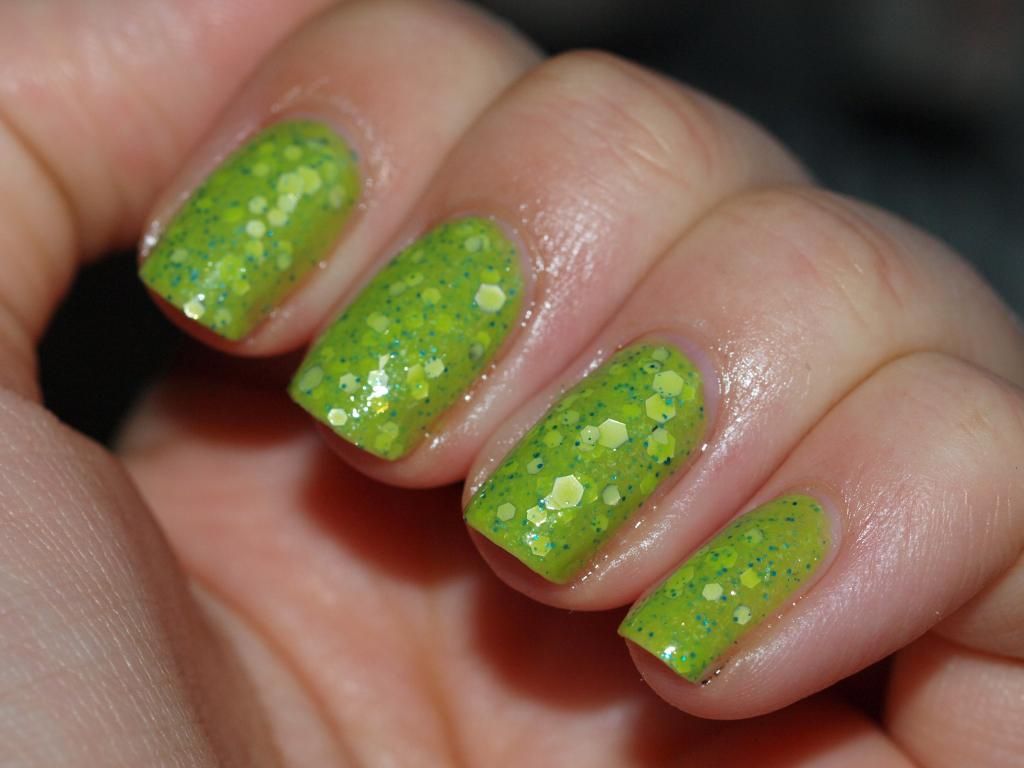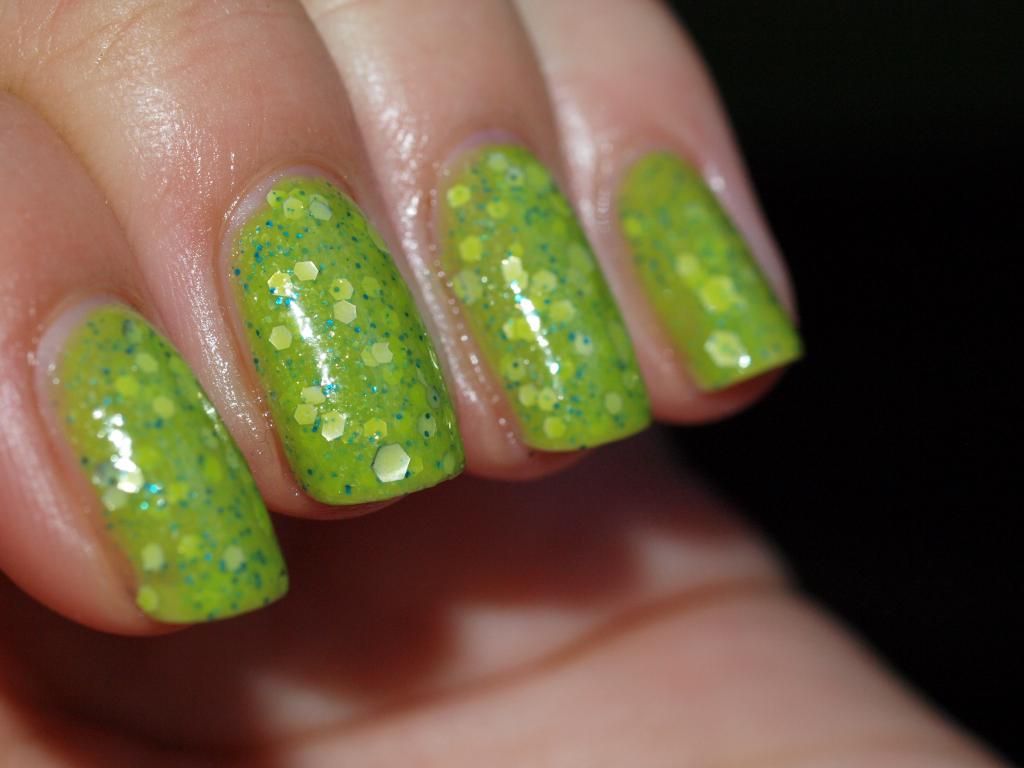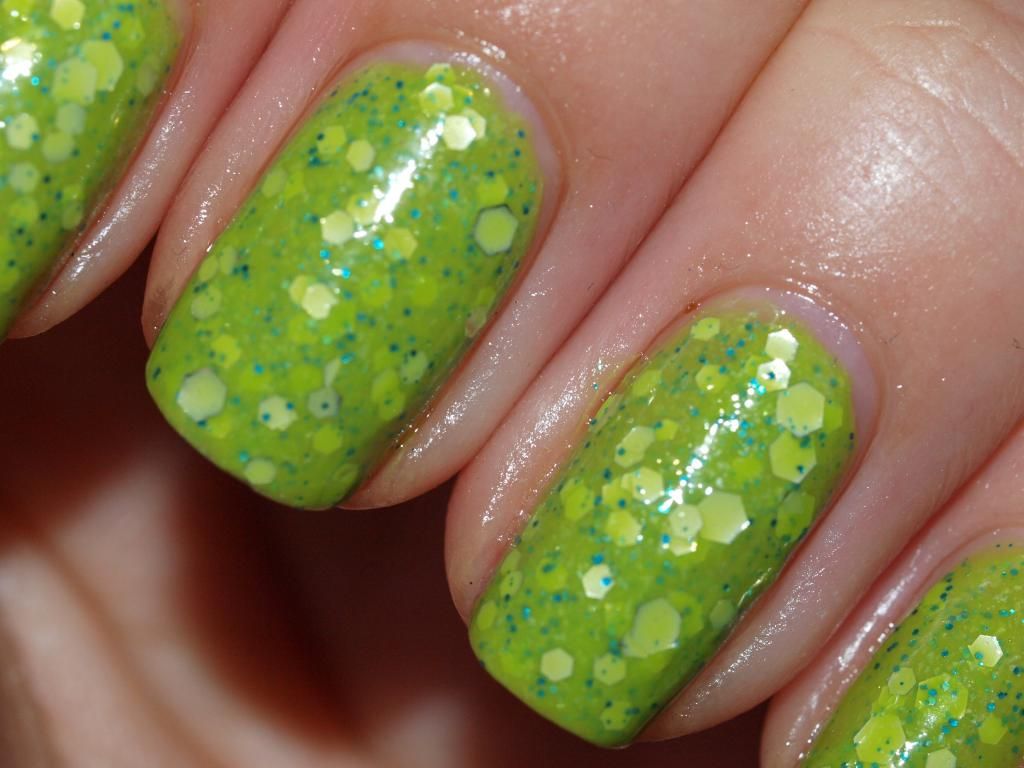 Slightly out of focus but hopefully you get the idea.
I ordered from her a while back although she now only ships within the US. US customers can find the details on her
Facebook page
and place your orders by emailing her with your list which she will send you an invoice for. Each polish costs $10.
Jennifer xx
P.S. most of my future posts wont have as nice photos as these, I no longer have access to my Mum's macro lens for my camera so making do with the lens that I have :( I need to save up over £500 for the one I used for these shots (Olympus 50mm F2 Macro Zuiko ED).