This is Asha.
My boyfriend's family got her a few weeks before Christmas and she is now about four months old. She is a Miniature Schnauzer so she isn't going to be a large dog when she grows up. She is such a little munchkin, gets up to lots of mischief, loves to nibble everything and everyone and likes to bark on her walks and whenever she goes in the garden. She has settled in nicely with their other dog, Harvey (English Springer Spaniel) and even though she bugs him but tugging his ears and biting at his legs, he still likes to curl up with her to sleep. Hopefully she will stop pestering him as she gets older and realises that when he growls at her it is time to stop.
Here are some more photos of her and some of Harvey.
I love this photo, she is chewing my boyfriend's cords on his hoody.
She is so tiny! She has grown quite a bit since this picture was taken.
Smelling my boyfriend's foot... I wouldn't want to do that!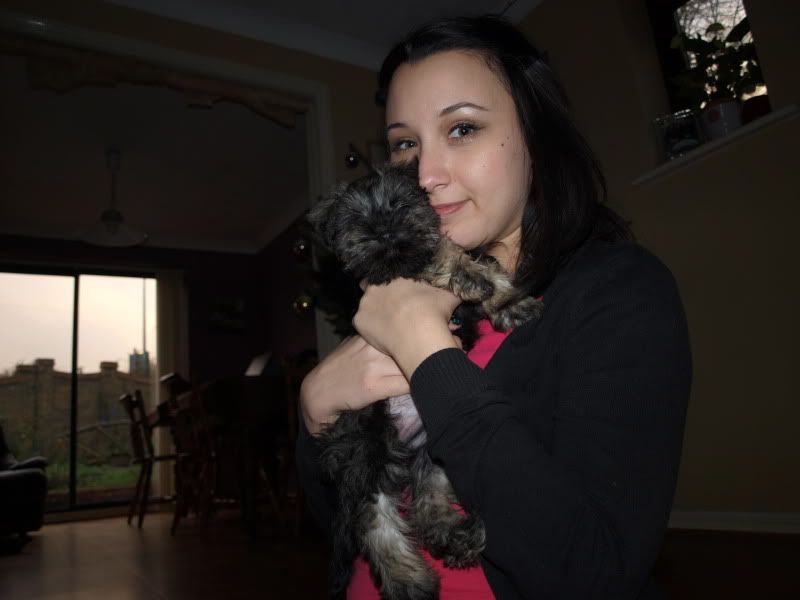 And here is the handsome Harvey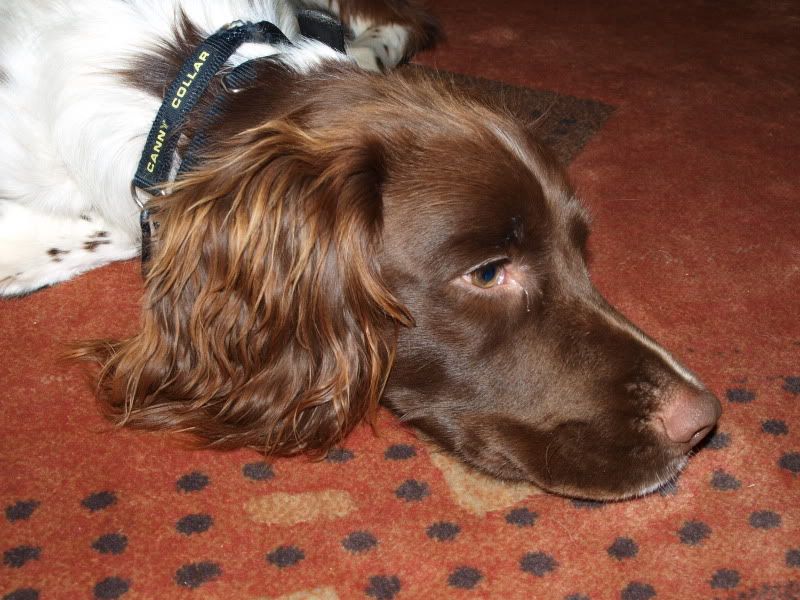 Chilling out...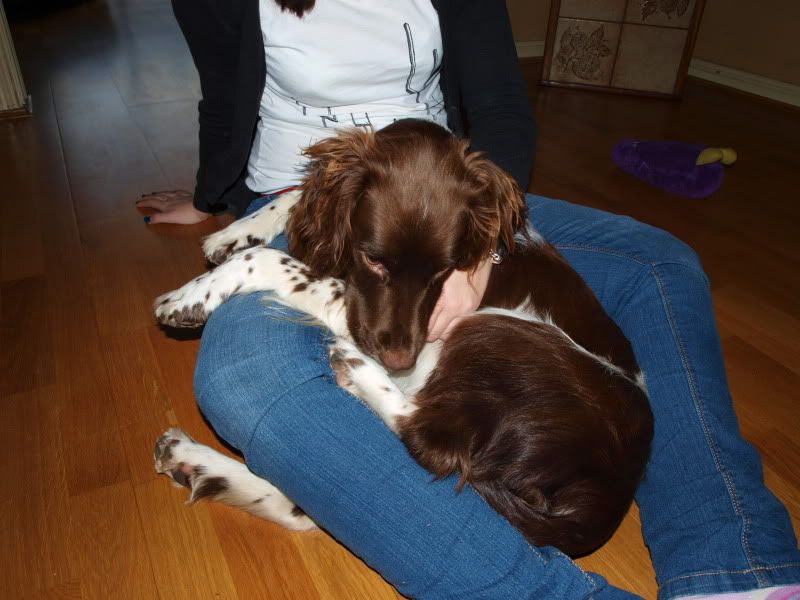 Harv trying to curl up in my lap but he is too big haha.
Jennifer x