I used to wear red nail polish a lot, I hadn't worn it in a long time so I felt it was time to wear it again. I wanted to something a bit different with it so added some nail pearls. I think it looks like old vintage pearl necklaces.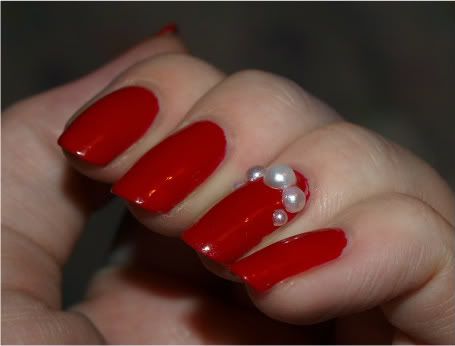 I didn't keep it on for long because the pearls were bugging me and a couple came off so I removed the rest.
Products used:
OPI Nail Envy
Eyeko Saucy Polish (2 coats)
Seche Vite
Nail Pearls
Another coat of Seche Vite to seal in the pearls.
Edit: I wrongly listed this red as Leighton Denny Indulgence but I've just remembered that it wasn't and I actually used Eyeko Saucy Polish - which I think is now discontinued. You could use any red however.
Jennifer x