So last Monday (17th October) was my 22nd birthday! I spent it at my boyfriend's house who had planned a surprise for me. He kept it a secret until Saturday night when he told me to pack an overnight bag. He had booked us a hotel in Chichester in West Sussex where the hotel had a spa and a nice restaurant. I was very excited and we left the next morning. The hotel was really nice, our room was huge. Unfortunately the spa wasn't open so we didn't get to go there but on the other hand it gave us more time to explore the city. I had a great time, Chichester is a really nice small city. The best part was when we went on the canal boat and watched the water fowl and the dogs swimming. When we left Chichester on Monday, Martin took me to Brighton's Marina for another surprise, a birthday meal at a restaurant overlooking the marina. It was lovely, we ended up having the whole restaurant to ourselves which was good as it felt really romantic.
In the gardens
Chichester Cathedral
Aww, so beautiful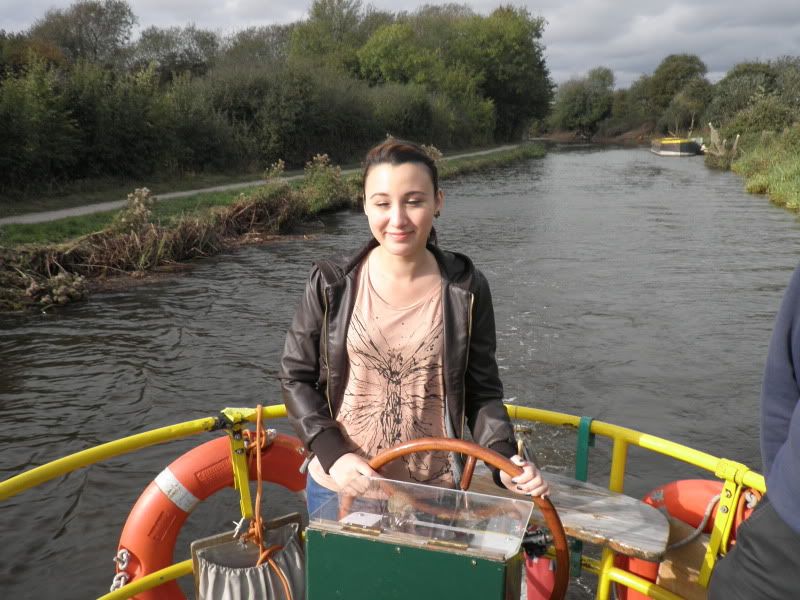 Haha, I'm not really steering the canal boat with my eyes closed, that
is just Martin's bad photography! (The real skipper is on the right).
A heron perched on fallen tree trunks
So that is what my boyfriend did for my birthday, isn't he lovely! These are the other presents I got.
Chanel Mademoiselle EDP from my Grandad
Benefit Cresent Row gift set from my parents
LUSH Avobath (one of my favourite bath things) and LUSH Gingerbread House from my sister
Bobbi Brown 1991 Lip Palette from my parents
Jamie's Great Britain Cook Book from Martin's parents (I do like a bit of Jamie Oliver!)
I will show you more of the beauty bits in later posts.
Jennifer xx