This post is very late as I have just got my June box today. Once I've had a little go at some of the products, I will do a post on that one. May's box was Glossybox's 1st Birthday so the products seemed to have a bit of a party theme.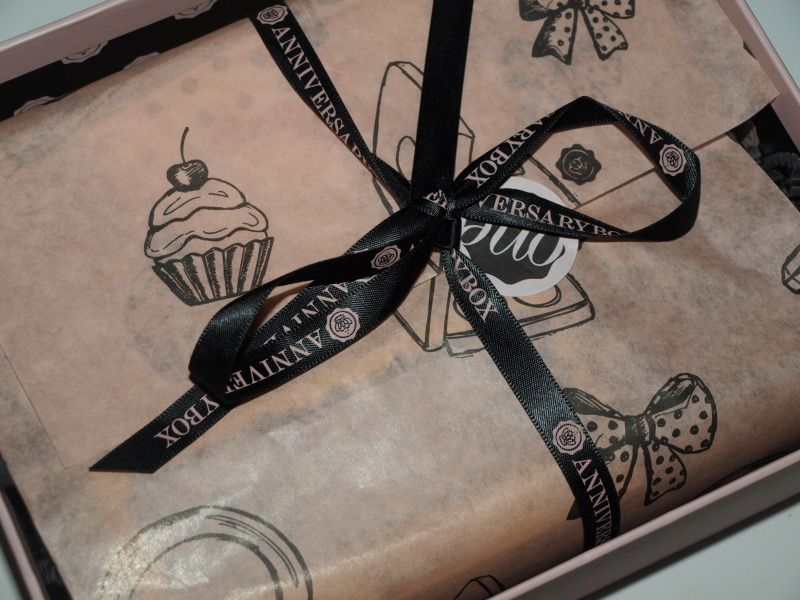 Pretty birthday tissue paper
I quite liked my box but some other people got some really great products in theirs but that is the luck of the draw with Glossybox.
1. Lolita Lempicka perfume samples - Lolita Lempicka EDP and Si Lolita EDP
I thought they were quite nice scents, both floral. Si Lolita appealed to me more but they didn't last that long on my skin. My skin eats perfume.
2. Noble Isle Summer Rising bath and shower gel
This smells really nice and Summery. It reminds me of walking through fields where my boyfriend lives in Sussex. It has a floral and slightly grassy scent but it is subtle and feels really calming.
3. Apivita Express Beauty with Honey facemasks
Thankfully I got masks for dry skin. They are really lovely and made my skin feel soft and nourished. I will be purchasing them again when my skin needs to be perked up.
4. Berber Oil Hair Treatment with Argan Oil
This smells delicious. I like hair oils as I have dry hair although I often forget to use them. The make such a difference to my hair when I remember. It is nice to have one that smells great too.
5. Eldora False Eyelashes
Weellllll... erm... I will never wear these. Hahaha. They are huge and I will feel so uncomfortable with them on so unless I end up going to some mad fancy dress party, these will remain in their box. False eyelashes aren't really something I use anyway because I suck at putting them on but when I have worn them, I've gone for styles which just add more volume and a little more length. The glitter stuck on them looks like it would fall off into my eyes too - my camera makes it look better than they actually are as the glitter is sort of globbed on.
6. Glossybox promotional mirror
This is handy :)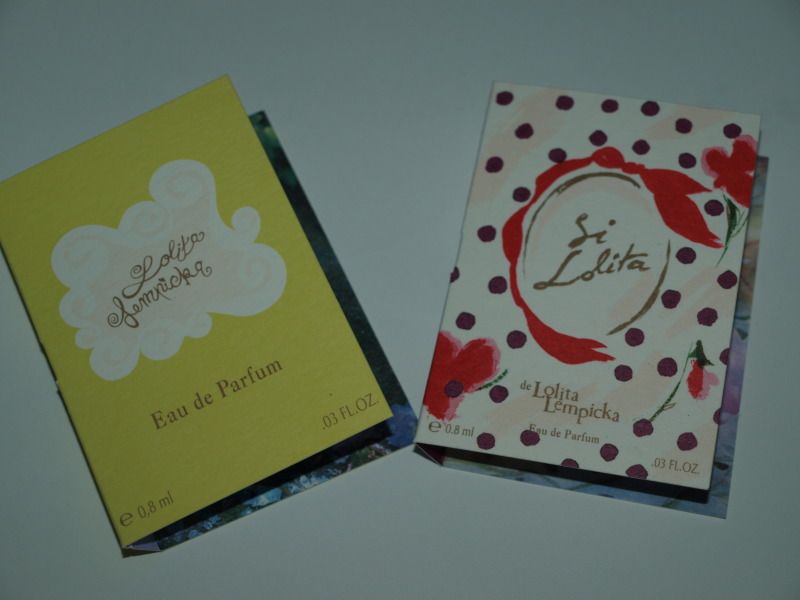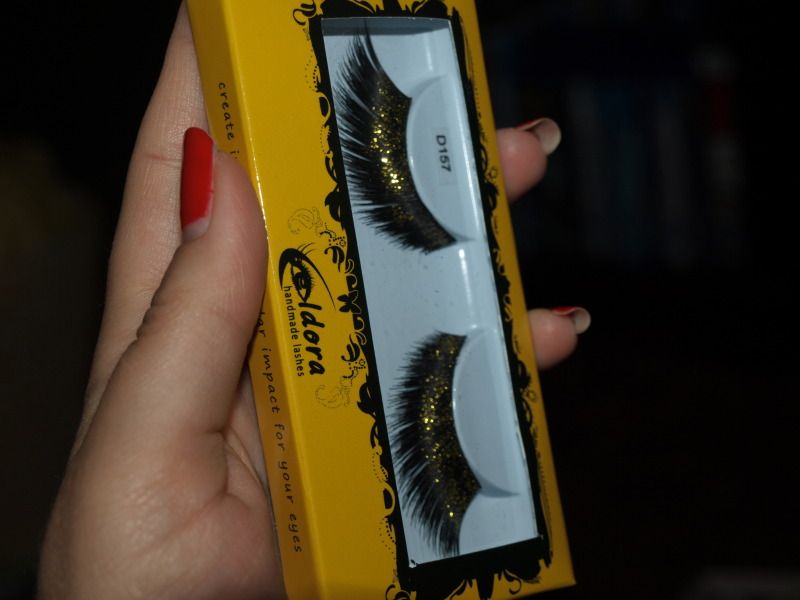 Jennifer xx