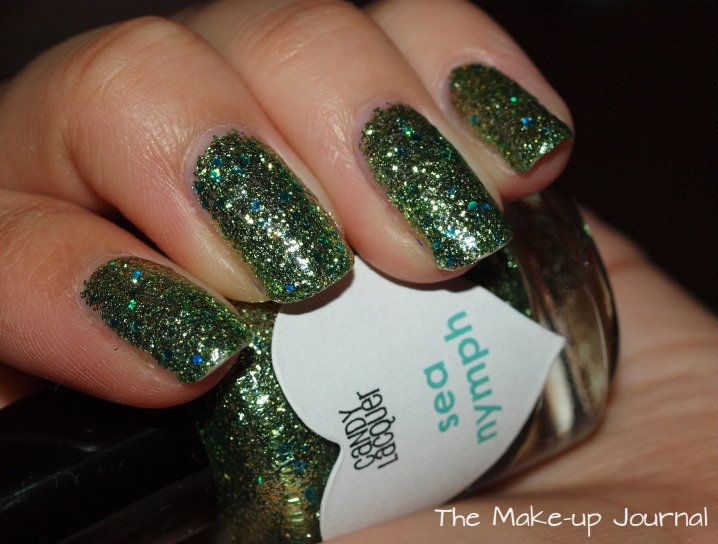 Today I have a polish from Candy Lacquer, an indie brand which you can purchase from her Etsy store
here
. It called Sea Nymph and is made from fine sea green glitter and a touch of gold fine glitter and some holographic teal hexagonal glitter added. It is a full coverage glitter in two coats and is super easy to apply. You will need to apply a couple of layers of thick topcoat to it as it is very gritty. I used a layer of Gelous and a layer of Seche Vite. It is so sparkly and will get a lot of attention. I also like that is a unique combination of glitter, I've not seen light green glitters like this before. I really like the heart shaped labels that Sandra uses, they are really cute and the design and typefaces used are fitting for her brand.
I only wore it for a day because I find all full coverage glitters chip very easily on me, I have a feeling it is the Seche Vite causing it. I might try layering them over a creme finish polish to see if they stick better. If anyone has any tips on getting any full coverage glitter to stay put for longer, please let me know.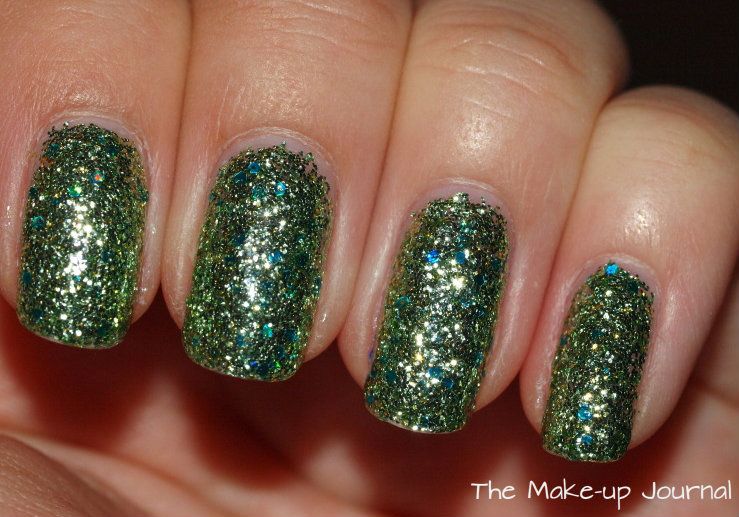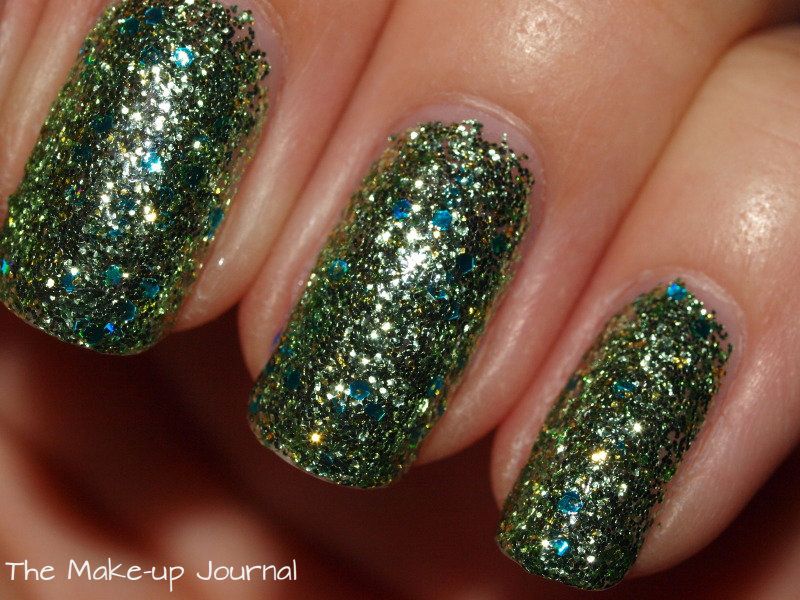 Sea Nymph costs $8.00USD and is available at
Candy Lacquer
.
Jennifer xx