OPI are set to release a collection inspired by American culture and cities. There are twelve shades, featuring the season's trend colours - taupe and grey in different variations and also a couple of neutrals, an iconic red and coral-orange shades to reflect the U.S landscape.
Suzi Takes The Wheel
Buckle up—she's not stopping until she gets to gray!
French Quarter For Your Thoughts
Want beads? Then show us your sexy gray nails!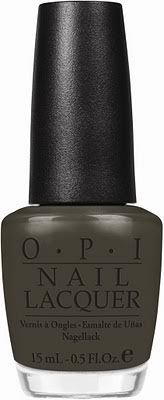 Uh-Oh Roll Down The Window
You're gonna wanna pull over for this "unexpected" olive green.
A-taupe The Space Needle
You'll climb to new heights with this creamy-rich taupe.
Get In The Expresso Lane
An amped-up dark brown that'll never letcha down!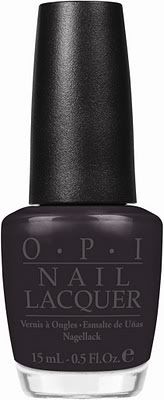 I Break For Manicures
This gorgeous eggplant-plum has our full attention.
Honk If You Love OPI
Don't let this gorgeous dark grape pass you by.
Road House Blues
In this case…R&B stands for "Really Blue."
Color To Diner For
I'll take the rosy-red with a side of "awesome."
My Address Is "Hollywood"
We put this pretty rose-pink on the map.
I Eat Mainely Lobster
We "clawed" through crowds to catch this coral for you.
Are We There Yet?
Don't make me reach back there and take that perfect melon shade!
What do you make of this collection? I think some of the colours are quite interesting, the greys/taupes and the olive green.
- Jennifer