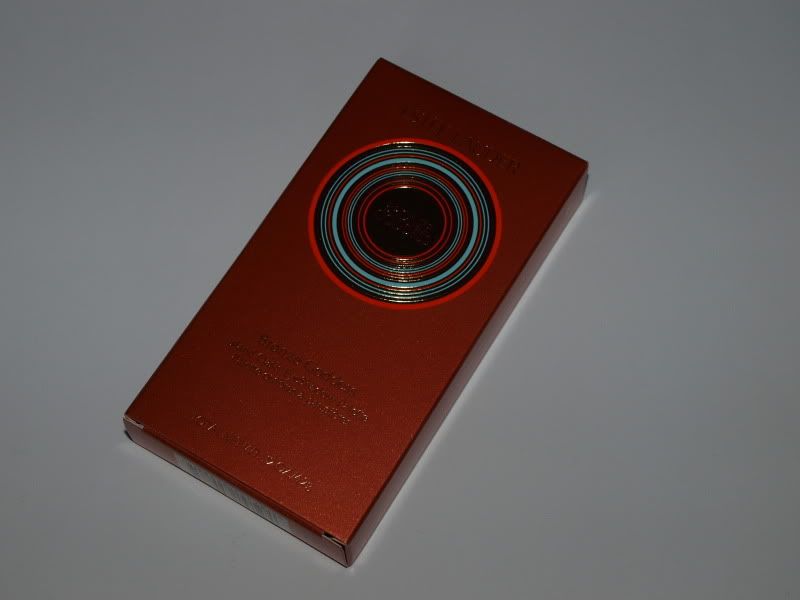 Outer packaging.
Hiya! I bought this palette from the Estee Lauder Bronze Goddess Collection about a month ago-ish. It contains six shades plus an applicator and a mirror in the top. It retails for £31 but Debenhams have a sale on at the moment so you can grab it for £27.90.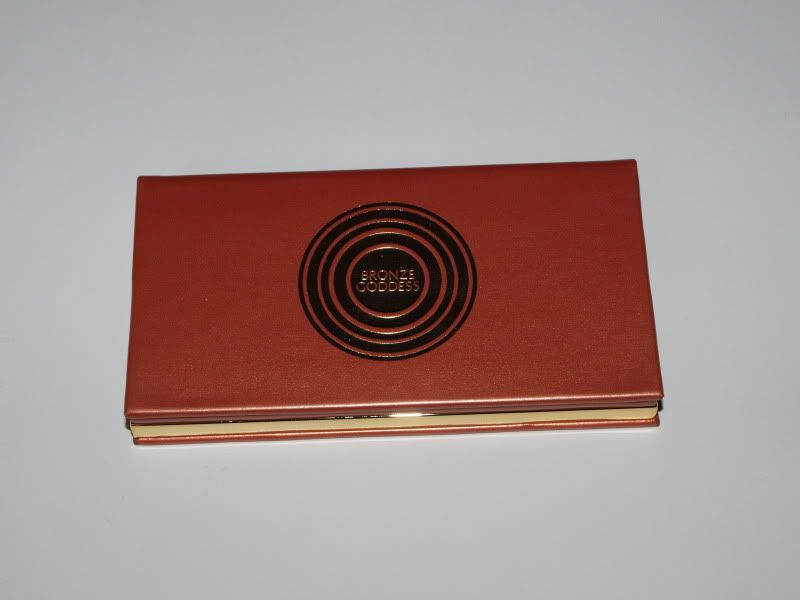 Actual palette
The description for the palette is:
Shades of paradise.
Highlight, define and dramatize your eyes with the shimmering metallics and sunlit satin shadows of summer.
Luxurious compact contains 6 complementary shades to wear alone or together–the possibilities are endless
The shades in the palette are a blackened olive with bronze/gold shimmer, a yellow gold, a bright turquoise blue, a pink golden bronze, a copper and a greyed blue silver. The colours have different finishes, mostly shimmers apart from the blue which is matte and the silver which is frosty. All colours are well pigmented and the shade range work well together. I particularly like the yellow with the olive shade on my green eyes. The pink bronze seems like it has a subtle duochrome effect as it appears to change colour from a pink bronze to a gold pink in different angles according to how the light hits it. It is a very pretty colour. I think this palette is universally flattering on all skintones and ages and it is perfect for Summer. You can use it for subtle looks of brighter and more dramatic looks so is a good all rounder.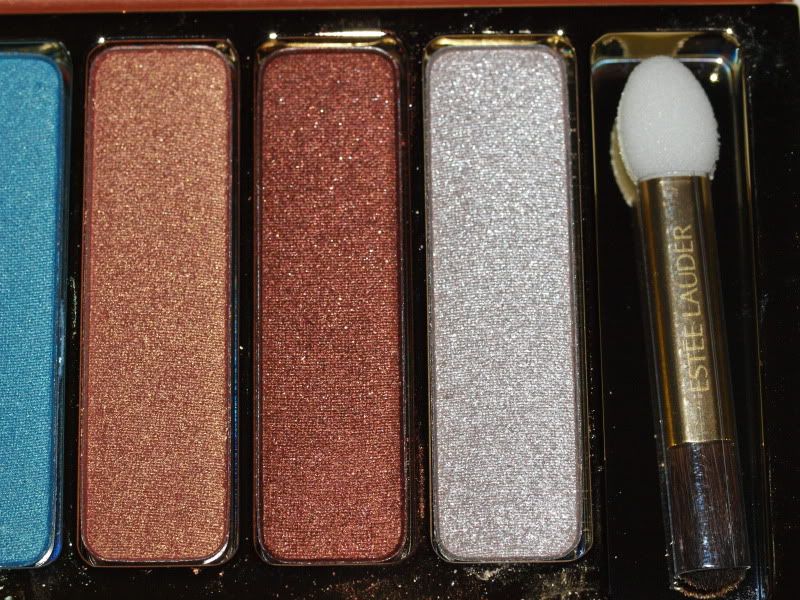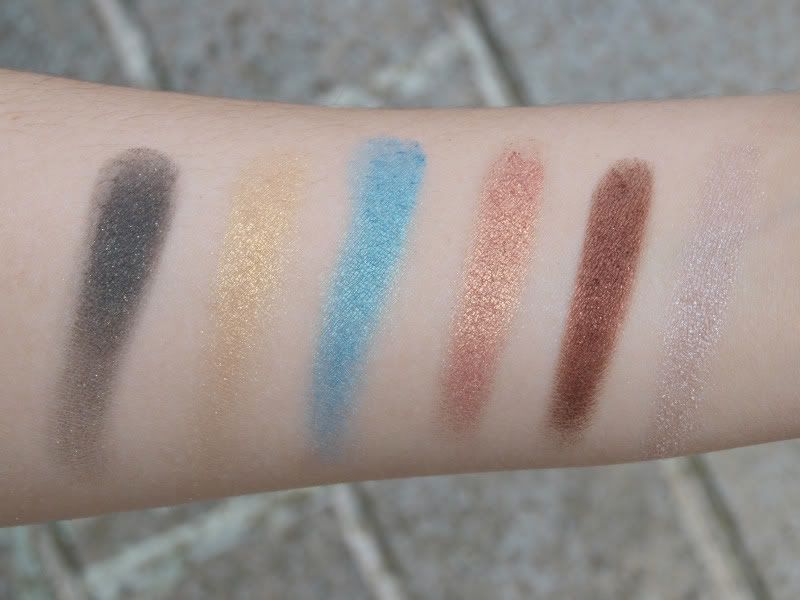 The packaging is nice, it is sleek and sophisticated, classic like all Estee Lauder products. It should appeal to all ages. The outer is made of a faux leather feeling material in a coppery orange shade, and embossed in gold. The applicator is useless to me, as all applicators are. If you do like the applicators in palettes, this one has a little brush on the other end for blending.
Value wise, I think it is worth it, you get six colours for £31 so that is just over £5 per shade. Considering that they are well pigmented and I have got a lot of use out of it, I am glad I bought it.
- Jennifer