Last month I met up with some friend who I hadn't seen in a while and we did our Christmas present exchange. One of them got me this eyeshadow quad from No. 17. I've never really looked at No. 17 before, there are only a couple of drugstore brands which I tend to go towards - Barry M, Collection 2000 to name a couple so unless something gets a great review I am unlikely to look at it. In the past I've bought a lot of drugstore makeup and usually I'm not that impressed so just tend to stick to the brands which I have found nice things from.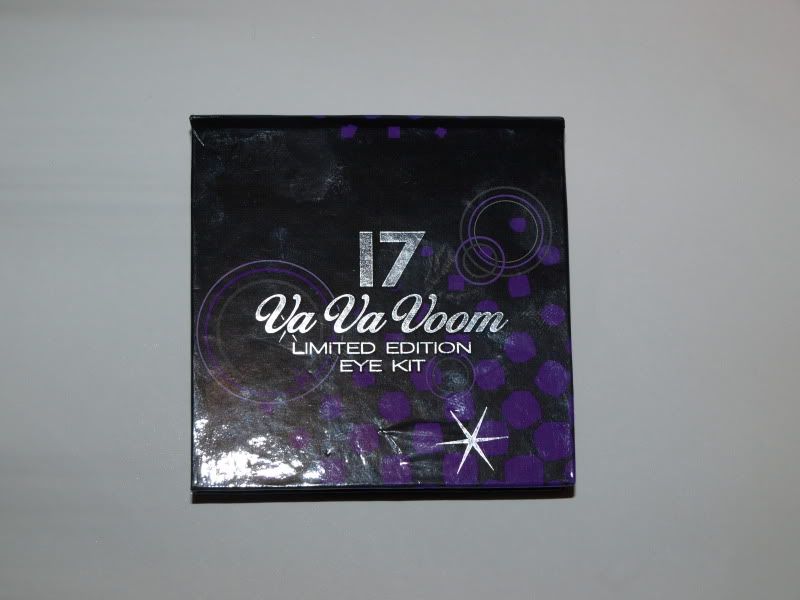 Anyway, she knows I love makeup so decided to get me this quad. It has lovely colours in it and to be honest I wasn't expecting amazing results compared to Urban Decay and MAC eyeshadows but actually it was really nice.
The swatches on my arm show that they are a little chalky but when you use them with a brush on your eyes they work really well. They blend easily and are long lasting. I've used it a few times and I would definately consider other eyeshadow purchases from them.
The packaging is nice, not very very sturdy but substancial and looks pretty. It comes with a plastic sheet which is glued inside the top flap to protect the eyeshadows and stop them spreading onto the mirror in the top. It has a magnetic closure which is neat and as it doesn't have a proper clasp to keep it shut, is a good idea so it doesn't flap open in your makeup bag. It is very lightweight and would be ideal for travelling. I'd say that this would be more suited for evening wear unless you were looking to have nice teal or dark purple eyes for the day - they are quite pigmented so it wouldn't be subtle. The black is matte so is good for darkening the other shades or mixing with the white to get a shimmery grey. The white is quite stark so might not be ideal for a neutral look and would look strange as a brow highlight but for the inner corner it works well.
This quad was a limited edition so I'm not sure if it is still available and I don't know how much is cost as it was a gift. If No. 17 do bring out other quads or any of the eyeshadow shades appeal to you, do check them out because going on the pigmentation and blendability of these I think they are worth a look.
- Jennifer