Don't you just hate how much OPI and China Glaze nail polishes cost in the UK? £10.50 for a bottle of OPI is just extortionate! While they are fantastic quality and my favourite brand of nail polish, I do begrudge having to pay that price when they are so much cheaper in the USA. I used to buy my polish from ASOS singly or QVC in kits to get a bit of a discount and there are a few cheaper UK based e-tailers that sell them a bit cheaper. Then while online, I read about Transdesign and the fantastic prices of the big brand nail polishes they stock. They are a US based e-tailer and sell OPI for $5.75 and China Glaze for $2.99, a BIG difference! I was very dubious before as I didn't know how much the shipping would be and didn't was to incur import tax to set it over the edge, making it not really worth ordering. Then I read that they did flat rate shipping for $20 which you can get up to 9 bottles of polish in (any brand) and I decided to take the plunge. I didn't think that was too bad for shipping really when we can pay £4.95 here sometimes for standard shipping and the warehouse might only be up the road.
Despatch was very quick and my parcel arrived about a week later! Very good service there I think. I mainly chose OPI but picked out a couple of Color Club polishes to try.
Read on for my haul!
OPI - Y'all Come Back Ya Hear? (Texas Collection)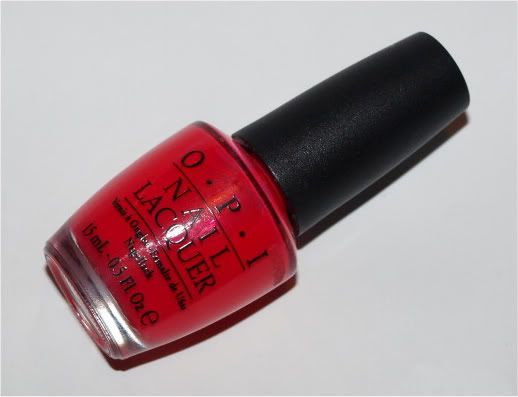 OPI - Guy Meets Gal-veston (Texas Collection)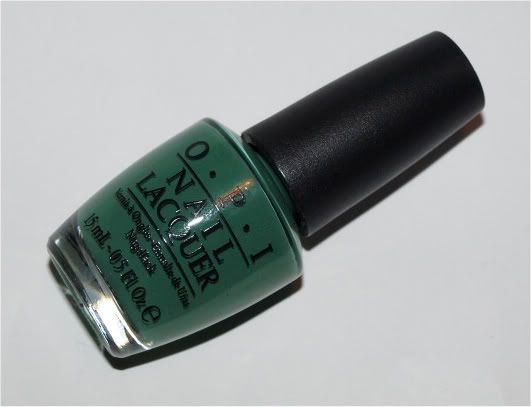 OPI - Don't Mess with OPI (Texas Collection)
OPI - Jade is the New Black (Hong Kong Collection)
OPI - Ogre-the-Top Blue (Shrek Collection)
OPI - Suzi Says Feng Shui (Hong Kong Collection)
OPI - Ski Teal We Drop (Swiss Collection)
Color Club - Revvvolution (subtle holographic)
Color Club - Worth the Risque (subtle holographic)
The greens look very similar here but the Texas one is darker and the Hong Kong one is more jade in colour. You can also probably tell that I love bright coloured nail polish, especially green and blue - there really aren't enough true green polishes around, most are more teal or mint. I am very happy with my order although I expected the Color Clubs to be more holographic as from swatches I've seen they've looked amazing... I wonder if the formula has been changed for them?
So if you are looking for somewhere to get some cheaper polish, definately check out Transdesign. They take Paypal so you don't need to worry about them having your card details. They have an enormous selection so you are bound to find something to take your fancy but remember, it is best to order 9 bottles at a time to fill your box and make the most of the $20 shipping.
- Jennifer