After binging out on all of the Tres Cheek blushers (if anyone wants a review on any of them, leave me a comment and I will get one up for you) I intended not to buy any of the blushers from Hey Sailor... that didn't work though haha. I bought Fleet Fast and it is such a perfect natural colour on my skin. I simply love it.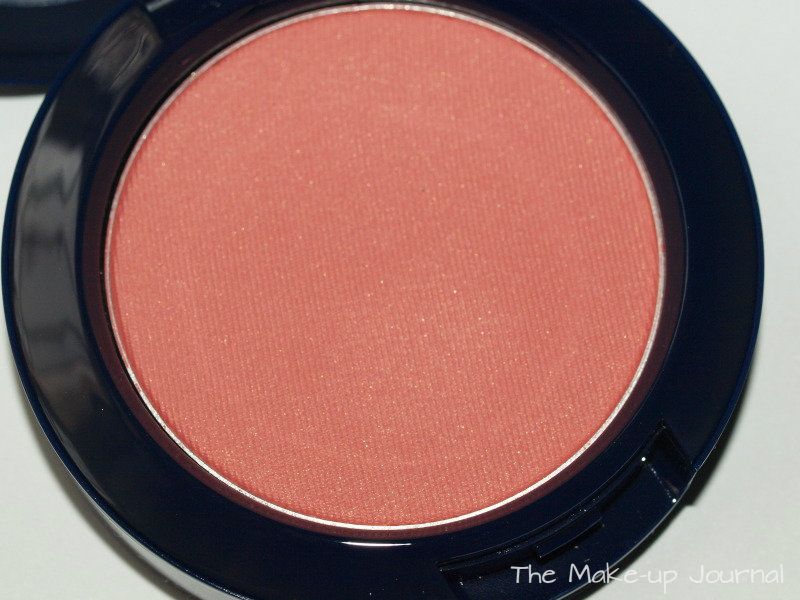 My new love with MAC's blushers is their satin finish which has been in the latest blush offerings. They are perfection in a pan, I honestly can't rave about them any more. I've always been a bit wary of matte blushers on my dry skin and I usually prefer a bit of shimmer. The satin finishes that MAC have come out with recently have just looked so flawless on everyone's skin that I've seen them on and I know that a lot of people are really chuffed with them. They give such a natural finish which doesn't look completely matte, instead giving skin a slight sheen which actually looks just how skin should - not caked in makeup.
Fleet Fast has some fine gold shimmer in it which is quite subtle on the skin - you can see it but it is far from being a glitter bomb on your face. It is very flattering. I adore the colour too. It doesn't seem all that unique but the formulation is what makes it a must have for me. The shade is somewhere between pink and coral but with an earthiness to it. It gives my cheeks a natural flush which also appears like I've been in the sun, I love it.
It also has really good staying power, lasting almost all day on my skin - bearing in mind that I have dry skin so it might not work as well on normal to oily skin types.
So if I can recommend that you try something from this collection, this would be one of my top picks.
Jennifer xx