The blushers in the Wonder Woman collection are duos, they both have one larger colour and one smaller shade. One blusher is pink based while the other is coral based - I bought the coral one, Mighty Aphrodite.
One shade of Mighty Aphrodite is a peachy coral with a pearl finish and the other side is a bright pink coral with a pearl finish. This blush duo is supersized to be the same size as a Beauty Powder, it has almost double the amount of product to a regular MAC blusher. These shades are very nice and well pigmented and I think they would work especially well on warm skin tones, cooler skin tones might prefer the other blush duo - Amazon Princess. I really like the lighter shade on my skintone, the darker one needs a light hand as it can easily look overpowering. You can also swirl the two shades together to make a middleground colour.
One gripe about these duos is that the smaller part is difficult to get a brush in to pick up the colour without getting the other shade on it. I would have prefered that they had made the colours even in size - although as I prefer the lighter shade that means I get more of that to use.
Overall, I do like these colours although I don't see myself using the darker shade much as I think it is quite bright but if I was wearing a very neutral look it would be okay to add a bit of colour.
Photos and swatches...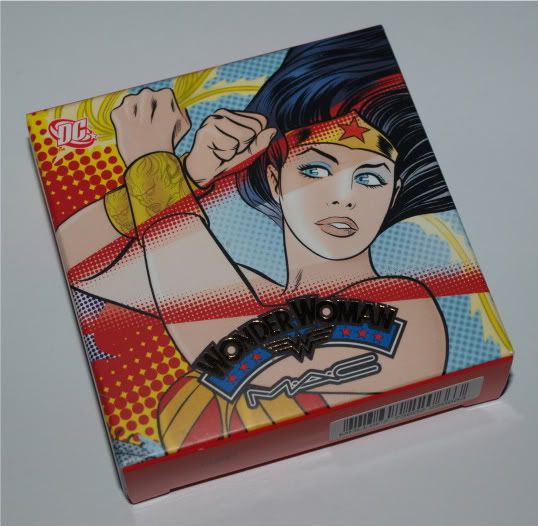 Sorry about the awful quality of the swatch photo, if anyone wants to see a clearer one, let me know and I will retake it (I took it from too far away so it is a bit small).
- Jennifer